General
The EISA has hosted a large number of very successful scientific events in Corfu since 1982. The success is also due to the infrastructure and the facilities that the EISA makes available to the events' organizers and participants. If you are interested in organizing an event (conference, workshop or school) in Corfu, please watch this detailed 2019 presentation and contact us for any further information.
Mon Repos Conference Hall
The Conference Hall is in the Mon Repos Estate on the top of the Analipsis Hill. This is in the area of Palaiopolis at a distance of 3 km from the Corfu Town (map). It is located about 2km from the Kanoni area where several hotels offer special prices for the accommodation of the participants. It is easily accessible by bus and all nearby hotels are located next to a bus station.
The main conference hall can accommodate 120 participants. Smaller seminar rooms are also available for smaller and/or parallel sessions. All the rooms are equipped with:
▪ air-conditioning
▪ wireless sound system (3 microphones)
▪ free wifi
▪ one large projection Screen (3mX3m) and three other smaller projector screens (2m x 2,5m)
▪ video projectors
▪ desktop computers and laptops
▪ overhead projectors for transparencies and paper presentations
▪ one interactive whiteboard (1,6m x 2m)
▪ three whiteboards (3m X 1,40m), three blackboards (2,40m X 1,40)
▪ videoconference equipment
▪ possibility to videotape the lectures in HD
▪ large beautiful garden with tables and chairs for scientific discussions, which is a wifi spot
▪ printing/fax service
The EISA makes a big effort to support the local expenses of some of the talented young scientists and lecturers participating in its events. Typically, the EISA offers the:
▪ set up and administration of the conference web page
▪ poster of the event: drawing, printing and sending to major institutions
▪ advertising of the event in dedicated web sites
▪ proceedings support
▪ access to the Mon Repos conference halls and its smaller halls
▪ very good wifi connection in the halls and the nearby area outside the halls
▪ secretary service (before, during and after the event)
▪ welcome pack (folder, notepad, pens etc)
▪ coffee, water, refreshments, cookies, fresh fruit continuously during the working hours of the event
▪ welcome drinks in a special location (next to the sea, beuatiful view)
▪ bus excursion or boat trip
▪ Corfu old town guided tour
▪ School/Conference/Workshop dinner/Greek night
▪ extra dinner/social event for the lecturers/main speakers and organizers
▪ possible cultural event (philarmonica or choir recital, theater play)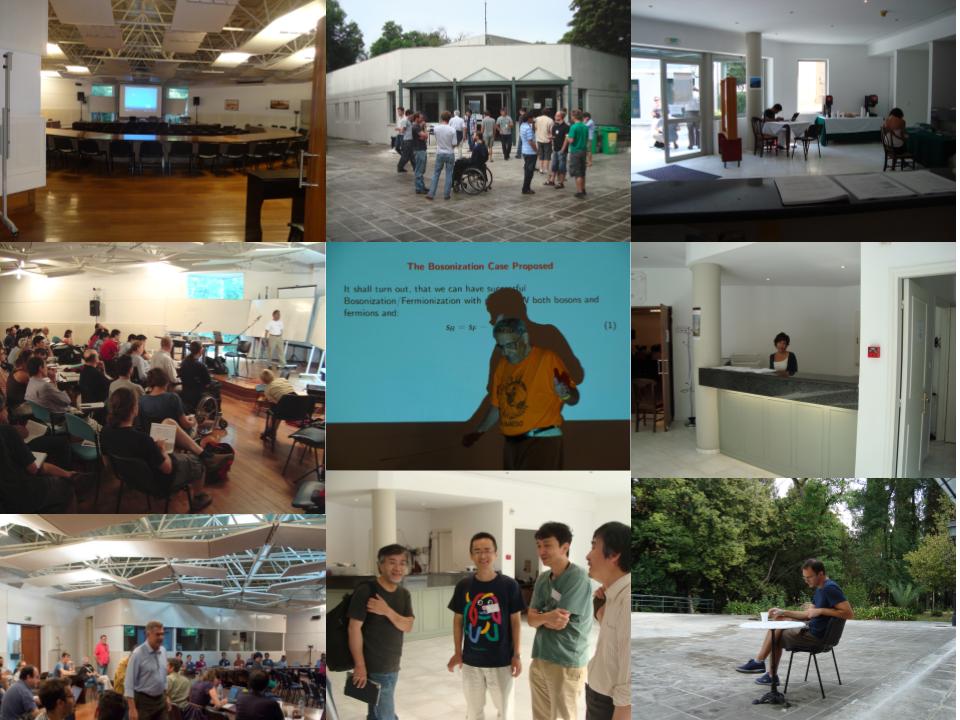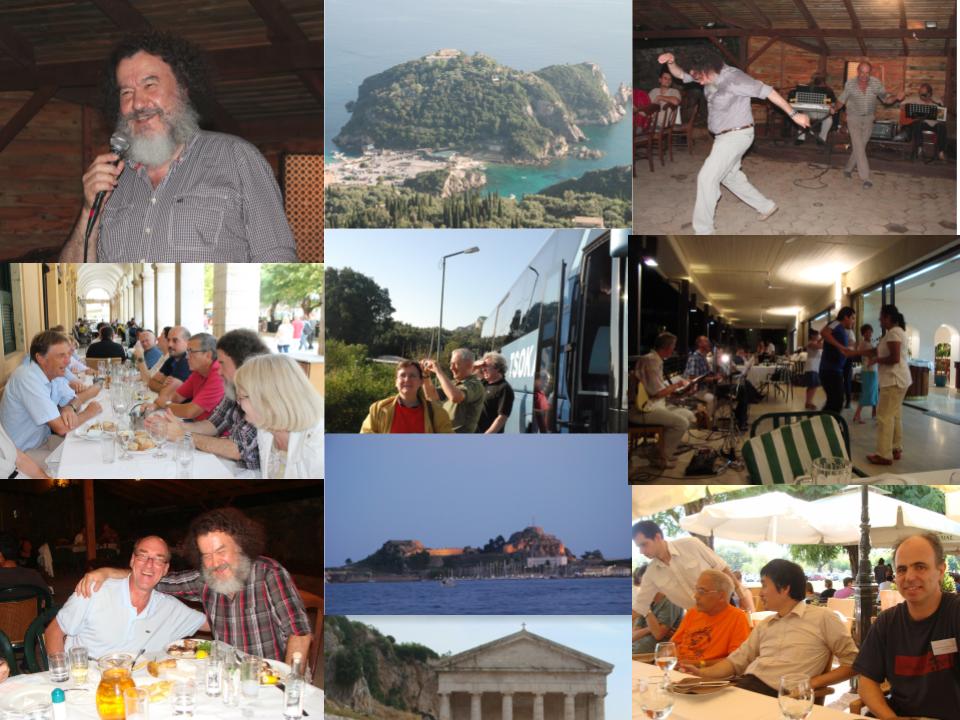 About Corfu
Corfu is a Greek island in the Ionian Sea and from every point of view, it is the most western region in Greece. The Corfu town is the capital of the island and the Corfu regional unit. It is a major tourist attraction and has played an important role since the 8th century. An island which is known worldwide as a tourist destination, with undisputed natural, historical and cultural wealth, it has attracted travelers from all over the world, has generated timeless schools of Fine Arts, has demonstrated how sublimely green and blue can combine. Besieged by many nations, it has been governed by the Venetians, the French and the British, who always coveted its economic strength and its strategic geographical position. Greece is often described as standing between the East and the West, but this applies even more to Corfu, which, whilst maintaining its Hellenic origins, has enriched them with western influences. In 2007, the old town of the city was inscribed on the UNESCO World Heritage List. Its rich culture reflects years spent under the Venetian, French and British rule before it was united with Greece in 1864.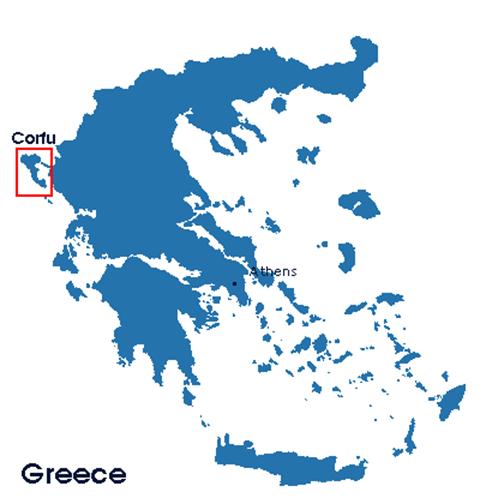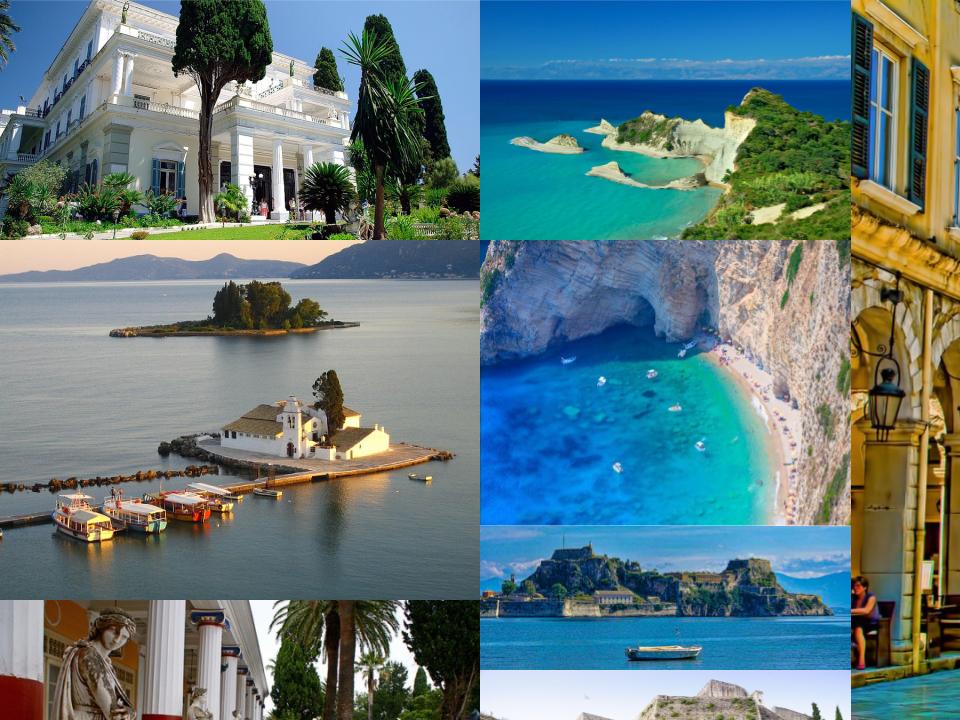 Some photos of Corfu:
Accessibility
The quickest way of getting to Corfu is by air. Flights from Athens and Thessaloniki are quite frequent and their duration is approximately 50 minutes. There are direct flights from many European cities, like London, Paris, Barcelona, Munich, Berlin, Milan, Rome, Edinburgh and many others. And there are indirect connections via Athens or Thessaloniki from virtually every city in the world. There are also many low-cost direct flights, suitable for young researchers.
Corfu is also connected by boat with the main Italian ports (Ancona, Trieste, Venice, Bari, Brindisi) and it is accessible by road, either by private cars or public buses departing daily from Athens and Thessaloniki.
Accommodation
Corfu is a major tourist destination and there is a vast selection among hotels offering different levels of luxury and prices. The EISA strikes special deals for participants with hotels located near the conference hall, both in the high and low ends of the price spectrum. It also offers a low-cost package which includes accommodation, lunch, and dinner at a very affordable price (usually about 70€/day). The package also includes reservation service. Visit the accommodation pages of the most recent events for examples.